RON 2 and 1/2: Fowl Play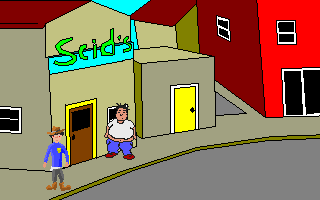 The Baron's brother having been recently murdered by a chicken (See Ed20's game), the town sheriff of Reality is on the case. From paperwork to feeding a big fat guy, this game conveys what it's really like to be a sheriff.
Created by: Ionias Phyion
Released: Sunday 8th April 2001

Download (505 kb)

View game details
I Spy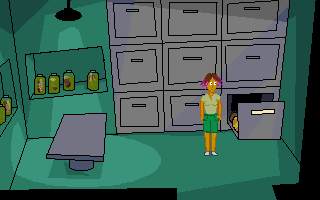 Mika, a student photographer, arrives in Reality, seeking a picture of Cosby's mangled corpse to sell to the tabloids. Graphically innovative, and it even has some replayability, because of the different pictures it's possible to take.
Created by: Anthony Hahn
Released: Sunday 8th April 2001

Download (1000 kb)

View game details
Blastoff!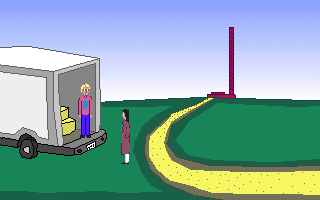 The same genius behind the Treasure of Drunk Island is behind this RON episode! This game places Elandra in the lead role, helping an amateur rocket builder. And of course, madness results. Download it or suffer horrifying consequences!
Created by: Edmundo Ruiz Ghanem
Released: Saturday 16th June 2001

Download (1400 kb)

View game details
Nihilism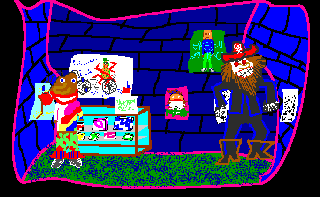 Captain Mostly, the creator of that game involving a box that ate time, has created another inexplicable game to numb your senses. This one far more so. It's not so much a "game" per se, but more of a "toilet in the middle of the room," as someone said. Question your idea of what a game really is. Question everything! Mwa ha ha ha!
Created by: Captain Mostly
Released: Wednesday 18th April 2001

Download (475 kb)

View game details
The Punk Allen Trilogy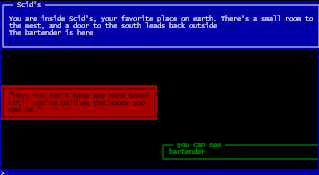 Is this the beginning of a trend? Drunk Punk Allen was the second RON game made with the Computer Novel Construction Set. This time you're Punk Allen, local ruffian, and your mission is (as the title suggests) to get drunk.
Created by: Signe Rocklin
Released: Friday 21st December 2001

Download (27 kb)

View game details
Nightwatch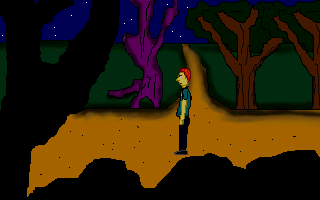 Nightwatch features Vicks, the inept security guard from the RON hospital. The corpse of the chicken's brother has gone missing, and Vicks goes out to recover it. He'll also have to rescue Davy, who has been imprisoned in the dark recesses of a cave.
Created by: Ross Norton
Released: Thursday 6th September 2001

Download (616 kb)

View game details
Return of Die Vie Ess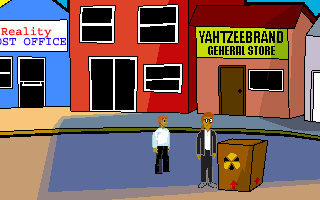 A mad scientist has come to Reality, with plans to take over the world. And yes, he has a hideous manservant named Kyojo. You play the nameless law enforcement agent who must intercept a delivery of nuclear weapons. An extremely short but sweet game.
Created by: Mike Davis
Released: Tuesday 29th May 2001

Download (812 kb)

View game details
The Repossessor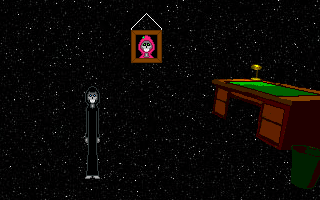 You play the role of Death, the Grim Reaper, who has come to Reality to reclaim the soul of Michael Gower. Who's that? Michael Gower is better known as the zombie who is currently running for mayor of Reality.
Created by: Dave Gilbert
Released: Sunday 26th August 2001

Download (12918 kb)

View game details
Simon's Journey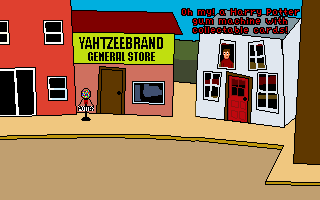 Eager to get new Harry Potter cards from Yahtzeebrand, Simon accidently locks himself out of his house. With no-one home, Simon must find another way to get back inside his house.
Created by: Shinan
Released: Saturday 25th June 2005

Download (886 kb)

View game details
The First Stitch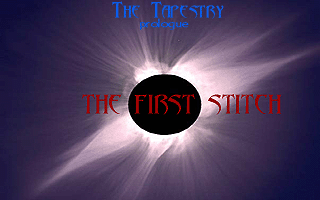 Yet another otherworldly being travels to RON. This time, it's Greyson, a cloaked figure (who doesn't walk) charged with repairing the fabric of space and time. And, as you would expect, Reality is home to a big rip in the universe. This is a short game, but a pretty nice one, so check it out.
Created by: Dylan Downing
Released: Wednesday 4th December 2002

Download (784 kb)

View game details