The Postman Only Dies Once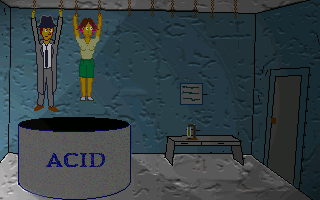 The author of "Repossessor" is back with a second game, this one featuring his character Max Griff. Pete Bailey the postman has been murdered, and the only suspect is zombie Michael Gower. Help Max Griff, Reality's number one (and so far only) private eye as he tries to unearth the real killer. Charades, vats of acid, Mah Jong and donuts await your investigation!
Created by: Dave Gilbert
Released: Sunday 11th November 2001

Download (1606 kb)

View game details
The Petshop Incident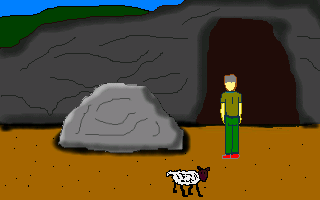 The pissants have escaped from the pet shop, leaving a trail of nasty urine in their wake! Who else can save the day but Flossy, Reality's bravest little sheep?
Created by: Tobias Schmitt
Released: Sunday 19th October 2003

Download (1368 kb)

View game details
Monty on the Norm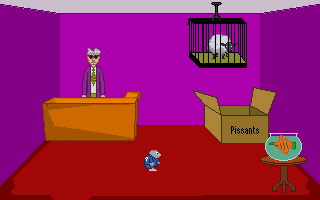 This game stars Monty Mole, the 1980's video game character. Monty starts out in a pit full of body parts, then emerges from the hole in the center of town square. It's your mission to help Monty seal up the death pit from which he emerged. Did I mention it was a comedy?
Created by: Mikko Salonen
Released: Friday 30th November 2001

Download (14800 kb)

View game details
A Better Mouse Trap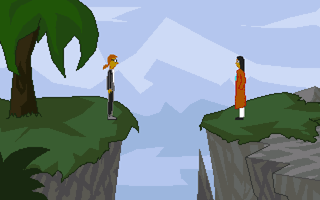 This game was written for the March 2003 monthly games contest. Davy and Elandra are trapped on an alien world. The jury is out on how they got there. Did Elandra's new invention go horribly wrong? Or did Davy's magic cause havoc again? Regardless, it's up to the both of them to find a way back home.
Created by: Dave Gilbert
Released: Tuesday 25th March 2003

Download (1019 kb)

View game details
Shadows of RON
Step into the time-traveling shoes of John Foley, whose time yacht has crash-landed in Reality. Was this an accident? Or was it deliberate sabotage? Either way, you must help John and his sulky computer ISAC repair his ship and return home.
Created by: Joseph J. Reinemann
Released: Saturday 9th August 2003

Download (2457 kb)

View game details
Davy Jones C'est Mort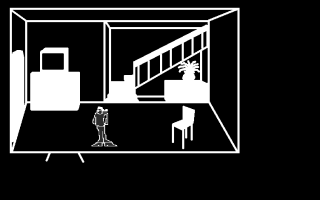 Captain Mostly's second RON game is even more strange and Dadaist than "Nihilism." Long lost in digital limbo, it definitely has a unique vision and supposedly depicts the death of Davy Jones. You will have to decide for yourself.
This game contains a scene of rape.
Created by: Captain Mostly
Released: Saturday 3rd November 2001

Download (767 kb)

View game details
Yet Another Death of Davy Jones Scenario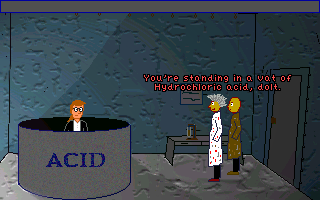 In this cutscene, Neutrino provides his take on how and why Davy Jones died.
Created by: Neutrino
Released: Sunday 27th February 2005

Download (612 kb)

View game details
The Universal Equalizer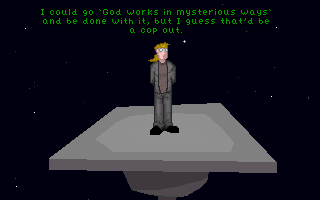 In a follow up to Captain Mostly's death of Davy game, the venerable Helm gives us his take on the matter. It's not really a game, but rather a short, one-room animation. Helm's character animation is as cool as ever, so check this out to see the artwork and Helm's interpretation of the fate of Davy.
Created by: Telemachus Stavropoulos
Released: Thursday 24th January 2002

Download (331 kb)

View game details
Your Bum is Talking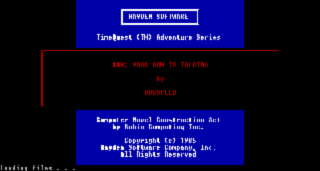 This is the first RON game that is not made with AGS. In fact, it is a text adventure game in which you play the bum. No, not that, I mean the crazy weirdo that seems to have multiple personalities. It's very short, but interesting for the novelty of it all.
Created by: Dogspeed
Released: Wednesday 12th December 2001

Download (26 kb)

View game details
Strange Days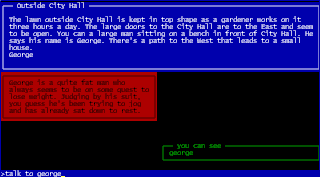 In this new game, you play Bradford Scotts, a famous musician who comes to RON seeking refuge from his legions of fans. But do you really think he'll find peace and quiet in this town?
Created by: Kunafits
Released: Sunday 6th January 2002

Download (27 kb)

View game details