Paranormal Investigation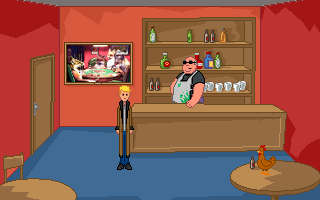 In this game, you play Jhon Steel, a paranormal investigator. He's come to RON to look for supernatural activity. This game was updated after it was released.
Created by: Peter Tomov
Released: Tuesday 20th November 2001

Download (4317 kb)

View game details
Commander Keen Enters RON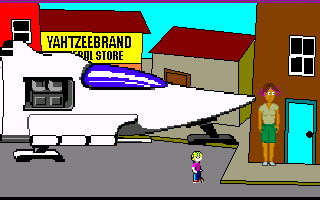 Another old videogame character comes to RON, in this short game. This time it's Keen, and he's looking for his lost pogo stick. Das Tobias brings us yet another game in his unique style, with completely nonsensical puzzles.
Created by: Tobias Schmitt
Released: Friday 20th September 2002

Download (575 kb)

View game details
Davy Jones is Back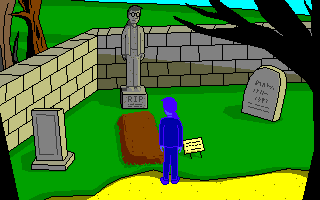 This game was made with the express purpose of bringing Davy back from the dead (as you can tell from the title.) After having his head exploded, the spirit of Davy teleports out of Limbo, and wanders around town as a ghost. Help Davy find some way to bring himself back to life.
Created by: Charles Kelly
Released: Monday 11th February 2002

Download (527 kb)

View game details
The Chef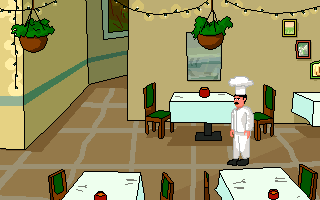 Grundislav, creator of the Hooky McPegleg games, returns with his third(!) RON game. This time, we meet a new character: Chef Lucca. When the mayor is forced to shut down Lucca's Italian restaurant due to a complaint from D.O.R.K.S. (Department of Restaurant Kitchen Sanitation), the chef suspects someone is out to get him. Help Lucca and his naked brother Guido uncover an evil conspiracy.
Created by: Francisco Gonzalez
Released: Thursday 11th April 2002

Download (6000 kb)

View game details
Rend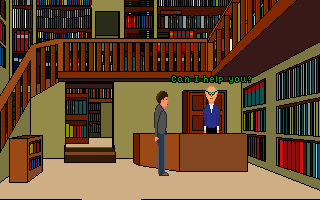 Five weeks have past since Greyson destroyed an Adumbration at the River Norm high school. Instructed to stay and monitor the situation from Reality, Greyson is forced to wait. Mind-numbingly bored, he goes on a walk - only to discover something that threatens not only RON but the very fabric of reality itself...
Created by: Dylan Downing
Released: Saturday 20th September 2003

Download (1379 kb)

View game details
Cabbages and Kings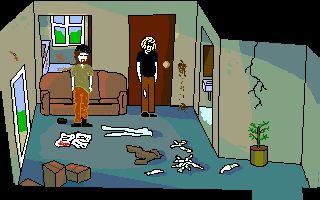 Step into the shoes of Melt! Help him and his flatmate Drake pay their evil landlord, the Baron. This is the first part of a trilogy of games.
Created by: Denzil QuixodeCreed Malay
Released: Monday 1st July 2002

Download (902 kb)

View game details
Kittens and Cacti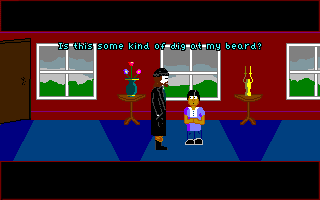 Melt and Drake return in this follow-up to the great "Cabbages and Kings." This time, the duo teams up with Doc and Mika to foil Baron Wolfgang's evil plot in an adventure complete with flashbacks, time travel, and yes, talking animals.
Created by: Creed MalayDenzil Quixode
Released: Wednesday 14th August 2002

Download (1100 kb)

View game details
Apocalypse Meow (Chapter One)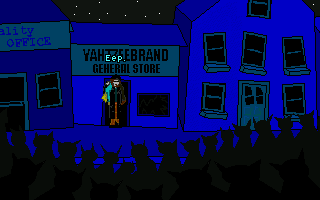 This is a continuation of Creed Maley's and Denzil Quixode's epic trilogy. Become Drake once again as he struggles to survive in a Reality torn to shreds by ferocious kittens. This is the first chapter of the game (eventual total of three).
Created by: Creed MalayDenzil Quixode
Released: Saturday 15th March 2003

Download (1406 kb)

View game details
The Underworld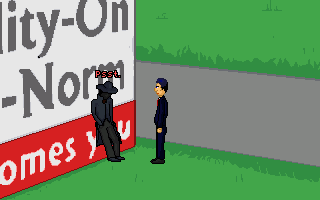 You're Frank Malone, the best and only mobster in RON. Mayor Gower hires you to be his bodyguard, a job simple because you're the only one in town that would attack him in the first place. But soon, your evil twin brother Fred comes into the picture. Fred's a little peeved that you sent him to prison, and he wants a little revenge.
Created by: Kunafits
Released: Monday 9th December 2002

Download (690 kb)

View game details
Defender of RON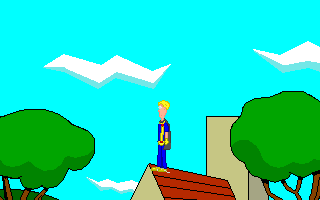 Here's a nice game with lots of interactions and optional bonus puzzles. Phil Nihilist the Yahtzeebrand store clerk has finally gained the incredible superpowers he always dreamed of. He becomes a superhero to help the people of Reality. However, Phil recieves a threatening phone call from DC Comics....
Created by: Valentijn Gilissen
Released: Wednesday 18th December 2002

Download (819 kb)

View game details