Sixteen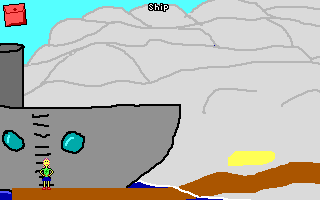 This game was written for the September 2006 monthly games contest. Mika Huy is sent to a small island in the Barents Sea to find a "shocking" story for the newspaper to run.
Created by: FSi
Released: Sunday 24th September 2006

Download (930 kb)

View game details
Invasion of the Space Aliens...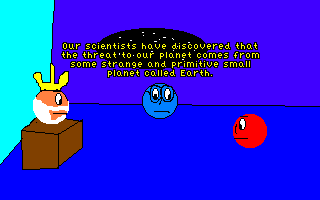 This game is set between the first two RON games. Here we follow Alec Spherguson, secret agent from planet Spheroidia on a mission to save his home world. And of course, somebody in Reality-on-the-Norm holds the key to the survival of the ball-shaped aliens.
Created by: Aleksandar Janjic
Released: Sunday 25th August 2002

Download (556 kb)

View game details
That Crazy World
Das Tobias strikes again. This offering stars Michael Gower on an alien planet and.. er... I wish I could tell you more, but I honestly have no idea what it's about.
Created by: Tobias Schmitt
Released: Wednesday 11th February 2004

Download (980 kb)

View game details
Pre-RON MI5 Bob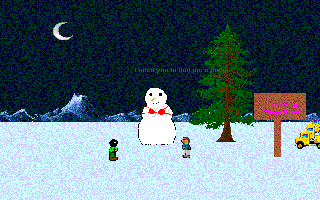 This arcade game stars MI5 Bob and takes place before he came to Reality. Join him as he makes his way past various levels to complete his mission: find a thong for a snowman!
Created by: Richy
Released: Wednesday 11th February 2004

Download (2120 kb)

View game details
RON 13:13 Retaliation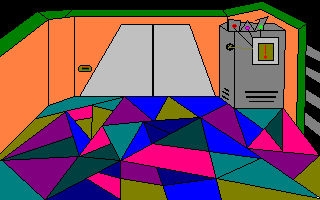 Agents Dr. Death and M are sent to the compound of the Elder Gods in an attempt to prevent Reailty from being erased from existence.
Created by: EGAMEACE321
Released: Wednesday 26th May 2004

Download (2940 kb)

View game details
The Petshop Incident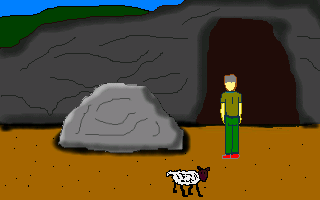 The pissants have escaped from the pet shop, leaving a trail of nasty urine in their wake! Who else can save the day but Flossy, Reality's bravest little sheep?
Created by: Tobias Schmitt
Released: Sunday 19th October 2003

Download (1368 kb)

View game details
Ron Quiz Part 1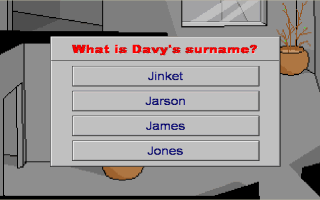 This is an extremely brief trivia quiz made by Nico, who was also behind the extremely brief game Scoop Da Poop. So far there are only three very easy questions. And if you answer a question wrong, the program calls you an imbecile! Hopefully Nico will be able to add more questions and turn this into a real quiz.
Created by: Nico
Released: Saturday 2nd March 2002

Download (197 kb)

View game details
Nihilism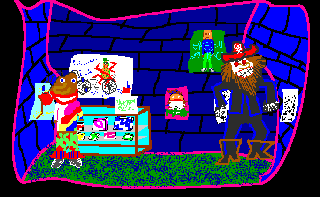 Captain Mostly, the creator of that game involving a box that ate time, has created another inexplicable game to numb your senses. This one far more so. It's not so much a "game" per se, but more of a "toilet in the middle of the room," as someone said. Question your idea of what a game really is. Question everything! Mwa ha ha ha!
Created by: Captain Mostly
Released: Wednesday 18th April 2001

Download (475 kb)

View game details
Surreality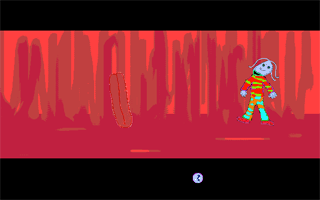 Take control of Tom, Prince Yahtzee's faithful servant. He is on a mission to discover the identity of the Surrealist.
Created by:
Released: Tuesday 27th January 2004

Download (5942 kb)

View game details
Before the Legacy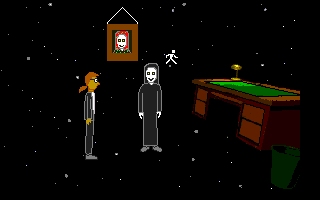 A RON prequel. Davy Jones finds himself alone in a near-empty town. Where did everybody go? And what's with the herd of cows that blocks the way out of town?
Created by: Sam Gray
Released: Friday 19th September 2003

Download (1050 kb)

View game details