The Day Nothing Happened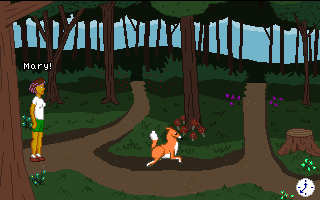 Join Mika as she seeks to pull the town back from the brink of destruction and despair! Explore the forest and town and talk to lots of curiously camp animals and inanimate objects as you go! Can you save the day in time to have a big cake with a zombie at the Anniversary Celebration?
Created by: Creed MalayDenzil Quixode
Released: Thursday 31st March 2011

Download (1929 kb)

View game details
OSD vs RON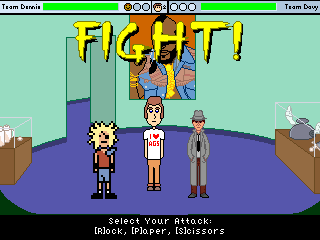 The people of Reality On The Norm have become fed up with those young punks from the Oceanspiritverse stealing all the headlines and taking attention away from their 10th anniversary. They wait until Oceanspirit Dennis comes into town by himself and challenge him to a tournament of Rock-Paper-Scissors... With nothing less than the title of "Greatest AGS Series Ever" at stake!
Created by: Ponch
Released: Thursday 24th March 2011

Download (3744 kb)

View game details
Affair of the Weirdo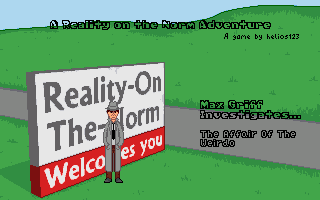 When the Town Weirdo comes to Max Griff's office claiming he's being spied on, Max doesn't take him seriously. However, when the Weirdo is attacked, Max takes the case to discover the identity of the attacker and their motive.
Created by: helios123
Released: Wednesday 2nd March 2011

Download (3340 kb)

View game details
Edge of Reality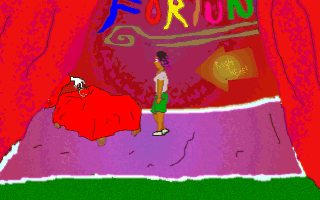 Step into the shoes of Mika again, who is told by a fortune teller that a major catastrophy is about to unfold, and she must find Thakbor in order to stop it. This is probably one of the more ambitious RON games available, as it includes lots of new areas, tons of great dialog, easter eggs and even political commentary!
Created by: Blake Speers
Released: Sunday 25th January 2009

Download (18051 kb)

View game details
The Murder of Adrian Elkwood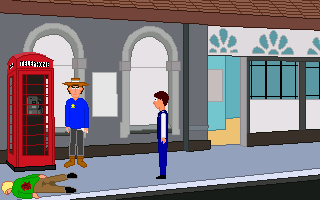 A man lies dead on the platform of Reality on the Norm's train station. As PC Leon Evans, you'll have to discover the motive, the murder weapon and track down the murderer.
Created by: Dylan Downing
Released: Thursday 31st July 2008

Download (1088 kb)

View game details
Au Naturel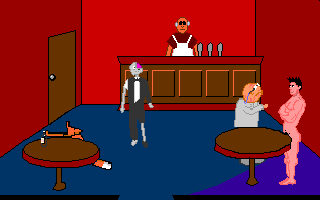 Photos of Mika Huy in the nude have fallen into the scheming hands of Mayor Gower's campaign manager, Death. You play Gower as he strives to undo this injustice and return the photos to their rightful owner. Actually, you're just trying to see Mika naked.
This game contains violence and full frontal nudity of both sexes.
Created by: bitby
Released: Friday 25th April 2008

Download (2438 kb)

View game details
Rock - A True Story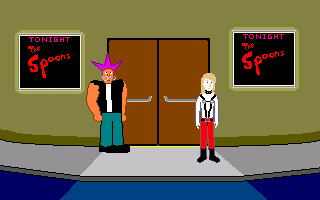 This is the true story of a young rocker who's been chosen by the Goddess of Rock to save the very soul of music. Join him on his quest as he battles a pirate, steals random objects, and talks to himself repeatedly in order to fulfill his destiny.
Created by: Brentimous
Released: Tuesday 12th February 2008

Download (1072 kb)

View game details
Witch!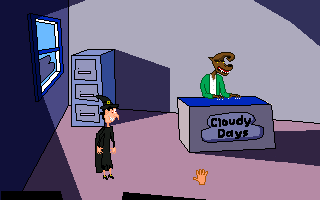 Esmarilda Cragglerock is a witch who decides to open up a shop in Reality-on-the-Norm. Help her survive wizards, werewolves, and Dayist Nuns to achieve her goal!
Created by: Joel Page
Released: Thursday 1st November 2007

Download (1859 kb)

View game details
Root of all Evil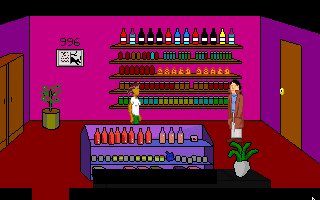 Today is Mika's birthday, and of course this is an excellent reason to throw a party. In a town like this, inviting all your friends is easy. There is just one thing missing... Money. Parties can be expensive, and Mika is remarkably short on money. Still, it should be possible for an enterprising photographer to make some quick cash...
Created by: Pieter Simoons
Released: Friday 21st September 2007

Download (887 kb)

View game details
Michael Gower's Zombie Hill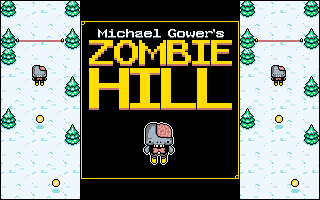 This is an arcade game featuring Michael Gower. Needing money for his campaign, Gower agrees to take part in a skiing game.
Created by: Krysis
Released: Monday 8th January 2007

Download (1000 kb)

View game details