Commander Keen Enters RON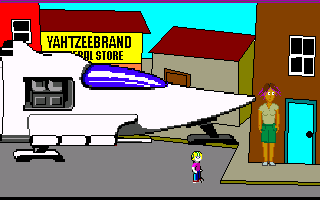 Download (575 kb)

Another old videogame character comes to RON, in this short game. This time it's Keen, and he's looking for his lost pogo stick. Das Tobias brings us yet another game in his unique style, with completely nonsensical puzzles.
Comments:
Using old videogame characters in RON games seems to be becoming a trend. -Dave
Details:
Created By: Tobias Schmitt
Date Released: Friday 20th September 2002
Game Engine: AGS

Playable character:
New characters:
Featured characters:
Walkthrough:
None available.
Screenshots:
Awards: