MI5 Bob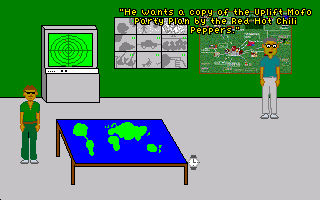 You are MI5 Bob, sent on a mission to get the Uplift Mofo Party Plan album by the Red Hot Chilli Peppers. Unfortuantly, you don't have enough money to pay for it and the secret organization you work for is to cheap to foot the bill.
Created by: Richy
Released: Monday 11th August 2003
Download (815 kb)


View game details
ROTN Quiz game 2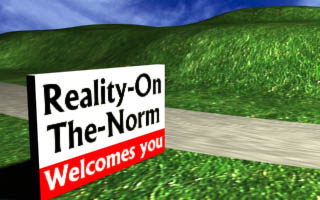 Another RON quiz game. This one is a bit harder than the first. Some of questions require real RON knowledge in order to answer.
Created by: Martyn Bennett
Released: Thursday 24th April 2003
Download (531 kb)


View game details
Simon's Journey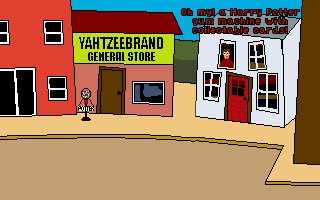 Eager to get new Harry Potter cards from Yahtzeebrand, Simon accidently locks himself out of his house. With no-one home, Simon must find another way to get back inside his house.
Created by: Shinan
Released: Saturday 25th June 2005
Download (886 kb)


View game details
Strange Days
In this new game, you play Bradford Scotts, a famous musician who comes to RON seeking refuge from his legions of fans. But do you really think he'll find peace and quiet in this town?
Created by: Kunafits
Released: Sunday 6th January 2002
Download (27 kb)


View game details
The Phantom Inheritance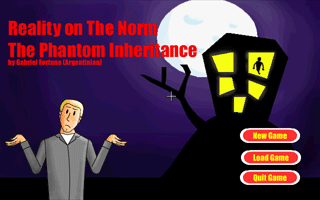 After getting killed by the chicken, the Wolfgangs' second mansion lies empty. You are Ludwig Wolfgang, and you have come forth to claim this mansion. However, the mansion is inhabited by ghosts and they aren't too keen on having anyone live there.
Created by: Gabriel Fortuna
Released: Sunday 16th March 2003
Download (8390 kb)


View game details
Cold Storage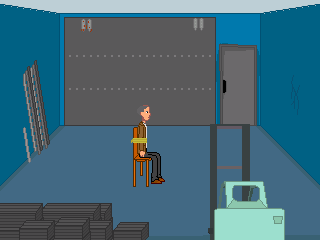 While nearing the end of a story, investigative journalist Louis Darcy noticed he was being followed. After leaving his notes and report in a secure location, he attempted to lose his pursuers in an old industrial section of town.
Created by: Dylan Downing
Released: Saturday 2nd September 2006
Download (3593 kb)


View game details
Lunchtime Of The Damned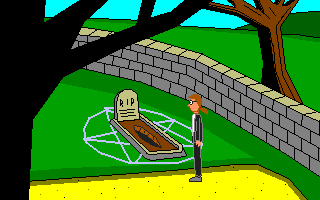 Reality's first episode, featuring zombies, sorcerors, a dead Bill Cosby and oh so much more! Made by Yahtzee, author of the Rob Blanc series.
Created by: Ben Croshaw
Released: Saturday 17th February 2001
Download (406 kb)


View game details
Major Bummer Dude: Lassi Quest RON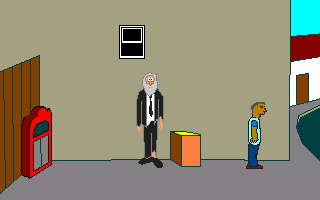 Two classic AGS characters star in their very own RON game. Lassi has been transported to Reality by some strange being named Visy. You must help him find his pal Roger and get back home.
Created by: Visy
Released: Tuesday 11th November 2003
Download (696 kb)


View game details
The Universal Equalizer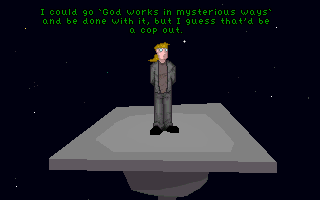 In a follow up to Captain Mostly's death of Davy game, the venerable Helm gives us his take on the matter. It's not really a game, but rather a short, one-room animation. Helm's character animation is as cool as ever, so check this out to see the artwork and Helm's interpretation of the fate of Davy.
Created by: Telemachus Stavropoulos
Released: Thursday 24th January 2002
Download (331 kb)


View game details
Sixteen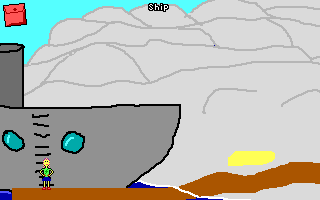 This game was written for the September 2006 monthly games contest. Mika Huy is sent to a small island in the Barents Sea to find a "shocking" story for the newspaper to run.
Created by: FSi
Released: Sunday 24th September 2006
Download (930 kb)


View game details