The First Stitch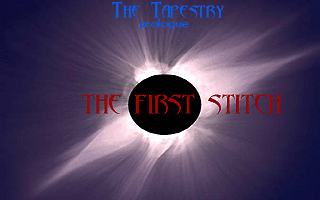 Download (784 kb)

Yet another otherworldly being travels to RON. This time, it's Greyson, a cloaked figure (who doesn't walk) charged with repairing the fabric of space and time. And, as you would expect, Reality is home to a big rip in the universe. This is a short game, but a pretty nice one, so check it out.
Comments:
Not much in terms of puzzles, but this game is heavy on the plot, writing and atmosphere. It's the prologue to what the author calls "The Tapestry" series. I like the "Loom" connection. -Dave
Details:
Created By: Dylan Downing
Date Released: Wednesday 4th December 2002
Game Engine: AGS

Playable character:
New characters:
Featured characters:
Crazy Homeless Weirdo
Davy Jones
George Watstatt
Phil Nihilist

Walkthrough:
None available.
Screenshots: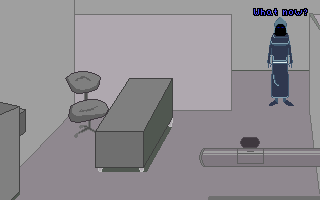 Awards: