Apocalypse Meow (Chapter One)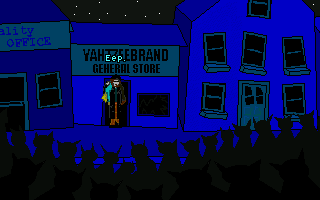 Download (1406 kb)

This is a continuation of Creed Maley's and Denzil Quixode's epic trilogy. Become Drake once again as he struggles to survive in a Reality torn to shreds by ferocious kittens. This is the first chapter of the game (eventual total of three).
Comments:
I enjoyed this one a lot. I liked the change in tone. This game is a bit dark and sinister, compared to other RON games anyway, but Creed's off-beat humor is still plentiful. Let's hope the rest of the game is released soon. -Dave
Details:
Created By: Creed Malay Denzil Quixode
Date Released: Saturday 15th March 2003
Game Engine: AGS

Playable character:
New characters:
Featured characters:
Biggs
Davy Jones
Elandra Desmond
Michael Gower
Omni Kitten
Vicks Vapourrub

Walkthrough:
None available.
Screenshots: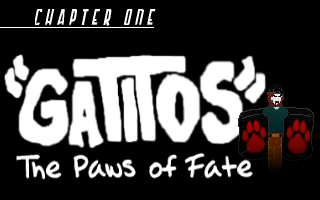 Awards: