Cabbages and Kings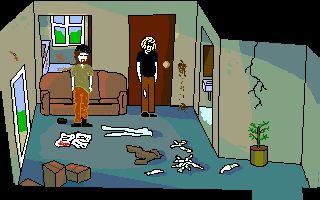 Step into the shoes of Melt! Help him and his flatmate Drake pay their evil landlord, the Baron. This is the first part of a trilogy of games.
Created by: Denzil QuixodeCreed Malay
Released: Monday 1st July 2002

Download (902 kb)

View game details
Paranormal Investigation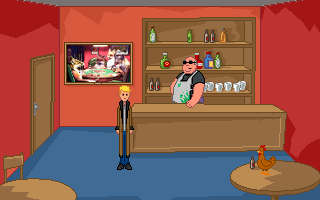 In this game, you play Jhon Steel, a paranormal investigator. He's come to RON to look for supernatural activity. This game was updated after it was released.
Created by: Peter Tomov
Released: Tuesday 20th November 2001

Download (4317 kb)

View game details
Return of Die Vie Ess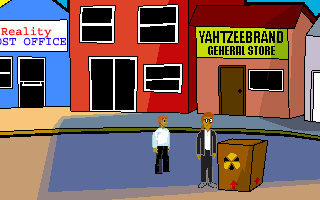 A mad scientist has come to Reality, with plans to take over the world. And yes, he has a hideous manservant named Kyojo. You play the nameless law enforcement agent who must intercept a delivery of nuclear weapons. An extremely short but sweet game.
Created by: Mike Davis
Released: Tuesday 29th May 2001

Download (812 kb)

View game details
The Sorceror's Appraisal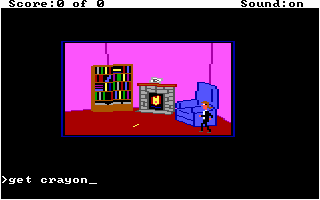 And now, a game made before RON even existed! Yahtzee created most of this game about a year ago, but it remained unfinished until just now. This adventure follows Davy Jones as he travels through an interdimensional portal to an alien (yet somehow familiar) world. And yes, it's made in AGI, old school Sierra-style.
Created by: Ben Croshaw
Released: Thursday 24th January 2002

Download (211 kb)

View game details
Disappearance Time
Mika Huy's been kidnapped! Help Sam Salmon - super secret agent - rescue her and punish those responsible.
Created by: Jacek Dobrzyniecki
Released: Wednesday 24th September 2003

Download (758 kb)

View game details
The Punk Allen Trilogy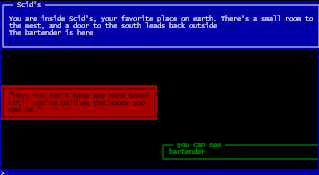 Is this the beginning of a trend? Drunk Punk Allen was the second RON game made with the Computer Novel Construction Set. This time you're Punk Allen, local ruffian, and your mission is (as the title suggests) to get drunk.
Created by: Signe Rocklin
Released: Friday 21st December 2001

Download (27 kb)

View game details
Root of all Evil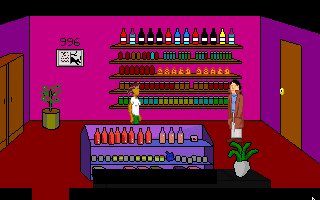 Today is Mika's birthday, and of course this is an excellent reason to throw a party. In a town like this, inviting all your friends is easy. There is just one thing missing... Money. Parties can be expensive, and Mika is remarkably short on money. Still, it should be possible for an enterprising photographer to make some quick cash...
Created by: Pieter Simoons
Released: Friday 21st September 2007

Download (887 kb)

View game details
The First Stitch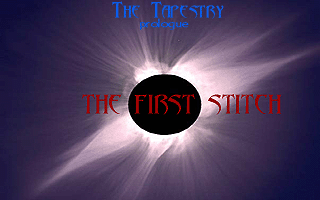 Yet another otherworldly being travels to RON. This time, it's Greyson, a cloaked figure (who doesn't walk) charged with repairing the fabric of space and time. And, as you would expect, Reality is home to a big rip in the universe. This is a short game, but a pretty nice one, so check it out.
Created by: Dylan Downing
Released: Wednesday 4th December 2002

Download (784 kb)

View game details
Men of War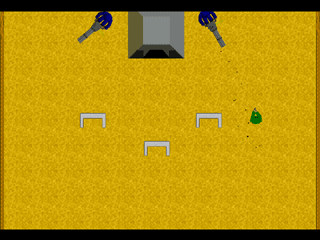 An arcade game starring Phil Nihilist. Our favorite Yahtzeebrand store clerk has a very weird dream. He is a paratrooper lost behind enemy lines, and he must shoot his way to safety.
Created by: Martyn Bennett
Released: Wednesday 2nd April 2003

Download (1330 kb)

View game details
Hooky McPegleg, Pirate Postman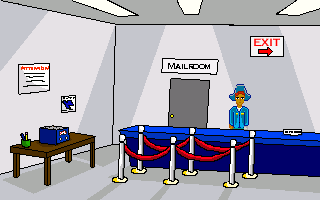 Hooky McPegleg is on a quest for the greatest treasure of all: literacy. Yes, as the town's new postman, he has to learn how to read. But that's not all. There's a sinister mystery in town, and Hooky may be caught in the middle of it.
Created by: Francisco Gonzalez
Released: Friday 7th December 2001

Download (708 kb)

View game details