Yet Another Death of Davy Jones Scenario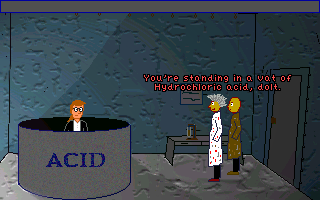 In this cutscene, Neutrino provides his take on how and why Davy Jones died.
Created by: Neutrino
Released: Sunday 27th February 2005

Download (612 kb)

View game details
The Lost Dollar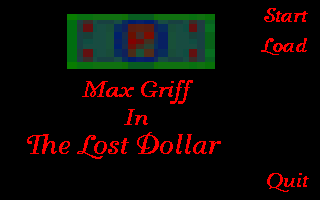 Max Griff's lucky dollar has been stolen by the pirate Hooky McPegleg. Join him on his quest to retrieve it!
Created by: Padraig O'Regan
Released: Monday 17th November 2003

Download (889 kb)

View game details
The Underworld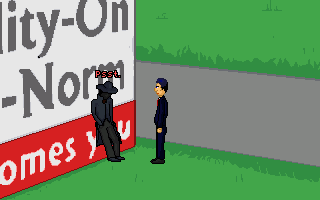 You're Frank Malone, the best and only mobster in RON. Mayor Gower hires you to be his bodyguard, a job simple because you're the only one in town that would attack him in the first place. But soon, your evil twin brother Fred comes into the picture. Fred's a little peeved that you sent him to prison, and he wants a little revenge.
Created by: Kunafits
Released: Monday 9th December 2002

Download (690 kb)

View game details
Scoop Da Poop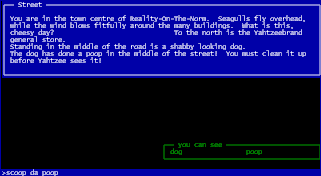 The Computer Novel Construction Set wave continues. This game gets the honor of being the shortest RON game of all time, perhaps more of a test than an actual game?
Created by: Nico
Released: Wednesday 12th December 2001

Download (23 kb)

View game details
Witch!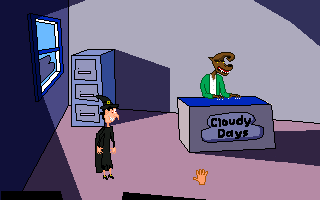 Esmarilda Cragglerock is a witch who decides to open up a shop in Reality-on-the-Norm. Help her survive wizards, werewolves, and Dayist Nuns to achieve her goal!
Created by: Joel Page
Released: Thursday 1st November 2007

Download (1859 kb)

View game details
Davy Jones C'est Mort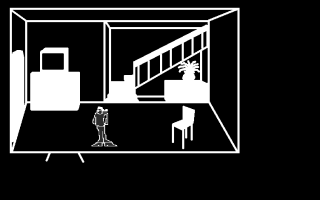 Captain Mostly's second RON game is even more strange and Dadaist than "Nihilism." Long lost in digital limbo, it definitely has a unique vision and supposedly depicts the death of Davy Jones. You will have to decide for yourself.
This game contains a scene of rape.
Created by: Captain Mostly
Released: Saturday 3rd November 2001

Download (767 kb)

View game details