Purity of the Surf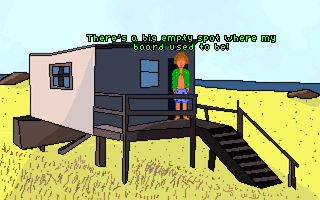 Download (2800 kb)

Josh Beachcomber has come to the town to participate in Reality's annual surfing contest. However, the contest costs money to enter and Josh is broke and deathly allergic to getting a job. Not to mention his surfboard has mysteriously disappeared. What's a beach bum to do? This game sports a number of nifty animations as well as your favorite RON characters in skimpy swimsuits! Woo-hoo!
Comments:
Details:
Created By: Dave Gilbert
Date Released: Friday 17th January 2003
Game Engine: AGS

Playable character:
New characters:
Featured characters:
Chef Lucca
Crazy Homeless Weirdo
Davy Jones
Death
Elandra Desmond
Guido
Jhon Steel
Knoffel
Maria Scotterson
Mary and Gerard
Max Griff
Melt & Drake
Michael Gower
Mika Huy
Mr. Namyah
Phil Nihilist
Thakbor
Thakbor's Mom
The Chicken

Walkthrough:
None available.
Screenshots: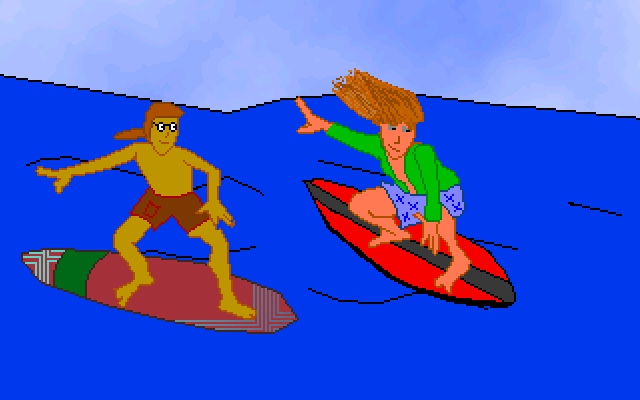 Awards: