Paranormal Investigation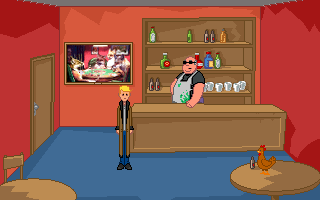 In this game, you play Jhon Steel, a paranormal investigator. He's come to RON to look for supernatural activity. This game was updated after it was released.
Created by: Peter Tomov
Released: Tuesday 20th November 2001
Download (4317 kb)


View game details
The Lost Treasure of RON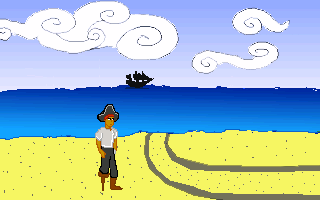 Hooky McPegleg, the world's last pirate, wanders into town, searching for the fabled lost treasure of RON. Watch as Hooky hobbles around town, interrogating all the regular residents in his neverending quest for gold!
Created by: Francisco Gonzalez
Released: Sunday 18th November 2001
Download (495 kb)


View game details
The Postman Only Dies Once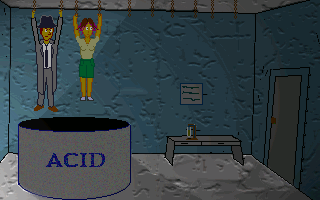 The author of "Repossessor" is back with a second game, this one featuring his character Max Griff. Pete Bailey the postman has been murdered, and the only suspect is zombie Michael Gower. Help Max Griff, Reality's number one (and so far only) private eye as he tries to unearth the real killer. Charades, vats of acid, Mah Jong and donuts await your investigation!
Created by: Dave Gilbert
Released: Sunday 11th November 2001
Download (1606 kb)


View game details
Davy Jones C'est Mort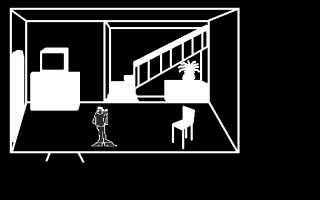 Captain Mostly's second RON game is even more strange and Dadaist than "Nihilism." Long lost in digital limbo, it definitely has a unique vision and supposedly depicts the death of Davy Jones. You will have to decide for yourself.
This game contains a scene of rape.
Created by: Captain Mostly
Released: Saturday 3rd November 2001
Download (767 kb)


View game details
Nightwatch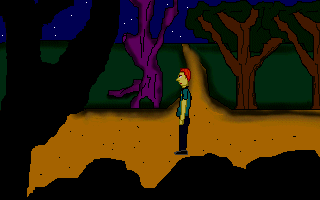 Nightwatch features Vicks, the inept security guard from the RON hospital. The corpse of the chicken's brother has gone missing, and Vicks goes out to recover it. He'll also have to rescue Davy, who has been imprisoned in the dark recesses of a cave.
Created by: Ross Norton
Released: Thursday 6th September 2001
Download (616 kb)


View game details
The Repossessor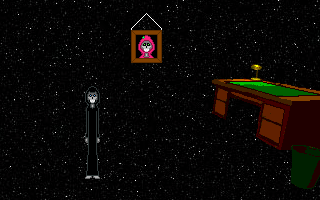 You play the role of Death, the Grim Reaper, who has come to Reality to reclaim the soul of Michael Gower. Who's that? Michael Gower is better known as the zombie who is currently running for mayor of Reality.
Created by: Dave Gilbert
Released: Sunday 26th August 2001
Download (12918 kb)


View game details
Blastoff!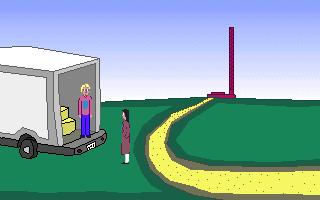 The same genius behind the Treasure of Drunk Island is behind this RON episode! This game places Elandra in the lead role, helping an amateur rocket builder. And of course, madness results. Download it or suffer horrifying consequences!
Created by: Edmundo Ruiz Ghanem
Released: Saturday 16th June 2001
Download (1400 kb)


View game details
Return of Die Vie Ess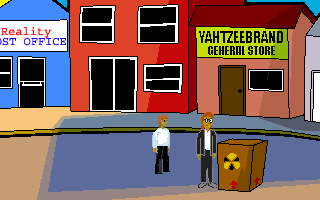 A mad scientist has come to Reality, with plans to take over the world. And yes, he has a hideous manservant named Kyojo. You play the nameless law enforcement agent who must intercept a delivery of nuclear weapons. An extremely short but sweet game.
Created by: Mike Davis
Released: Tuesday 29th May 2001
Download (812 kb)


View game details
Nihilism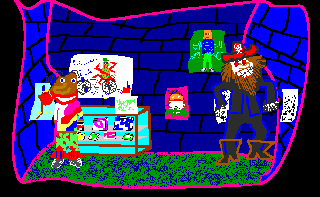 Captain Mostly, the creator of that game involving a box that ate time, has created another inexplicable game to numb your senses. This one far more so. It's not so much a "game" per se, but more of a "toilet in the middle of the room," as someone said. Question your idea of what a game really is. Question everything! Mwa ha ha ha!
Created by: Captain Mostly
Released: Wednesday 18th April 2001
Download (475 kb)


View game details
I Spy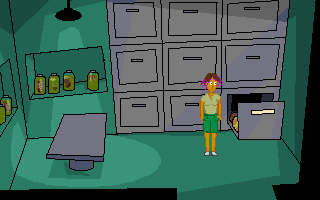 Mika, a student photographer, arrives in Reality, seeking a picture of Cosby's mangled corpse to sell to the tabloids. Graphically innovative, and it even has some replayability, because of the different pictures it's possible to take.
Created by: Anthony Hahn
Released: Sunday 8th April 2001
Download (1000 kb)


View game details